"Free Book Reveals How I

Naturally

Reversed My Fatty Liver, Reduced Fatigue, Relieved Joint Pain, And Finally Lost My Stubborn Belly Fat"

Today's Price: $0.00 (Regularly priced $34.95)

From: Jonathan Mizel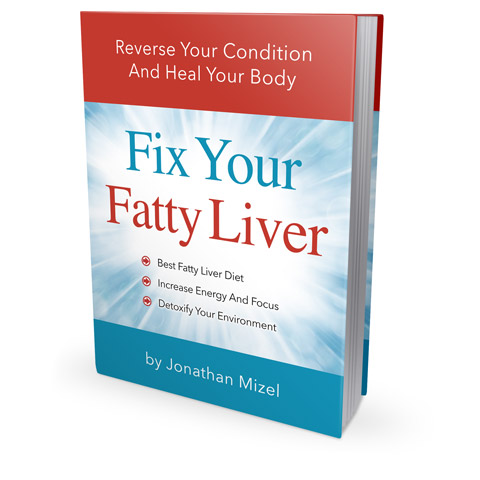 Author, Fix Your Fatty Liver
Dear Friend,
Amazon sells my book for as much as $34.95, but the next 100 customers can get it free of charge through this page, just pay shipping and handling.
Keep reading to discover how I naturally dissolved my liver fat and safely flushed it from my system using a little-known diet.
How I Lost 31 Pounds, Ended My Insomnia, And Relieved My Pain And Suffering
I spent the past 5 years working with doctors, researchers, and patients figuring out exactly why people get fatty liver and how to treat it naturally, without any dangerous or expensive drugs.
And the good news is, in spite of what I was told, there is a very specific diet and lifestyle program that thousands of people have used to successfully reverse their fatty liver.
It's safe because it's primarily food-based, and also extremely effective, because it deals with the root cause of the problem instead of just the symptoms.
Fix Your Fatty Liver Program™
When I was diagnosed, I was shocked there was nothing available to help people who have this condition, especially since it's so widespread. So I took everything I learned and put it together in an easy-to-follow book called Fix Your Fatty Liver™.
If you have any symptoms and want to experience relief, try this for yourself, because it really works. And through the special page, I want to give it to you free of charge.
Today's Price: $0.00 (Regularly priced $34.95)

---
Here's What You Will Discover…
How to specifically deal with all three types of fatty liver: Non-Alcoholic Fatty Liver Disease (NAFLD). Alcoholic Fatty Liver Disease (AFLD), and Non-Alcoholic Steatohepatisis (NASH).
The best fatty liver diet, and why what you eat is way more important than exercise when it comes to fixing your body and losing weight.
17 environmental (home and work) toxins that are probably poisoning your liver on a daily basis without your knowledge!
If anyone tells you people with fatty liver need to avoid eating fat, they don't know what they're talking about. You actually want to eat a very 'specific' type of fat, and I recommend you do it every single day.
A list of foods you NEVER want to eat because they poison your body, make you acidic, encourage inflammation, and cause you to store fat in your liver (and your belly). Some of these are even so-called HEALTH foods!
My amazing 7-Day Liver-Detox Plan™ that includes exactly what to eat to clean out your liver, purify your blood and body, and jump-start your weight-loss.
Three powerful herbs you can get at the supermarket, that are inexpensive and incredibly effective when it comes to healing a compromised liver. These have been used for thousands of years, and unlike pharmaceuticals, they have very few side-effects.
The incredible green-drink that tastes great and flushes fat from your system, helping to regenerate healthy tissue. I drink one every day.
There are hundreds of different vitamins, minerals, and supplements for liver function, but only 14 are proven by science to actually work. Get the short list.
Many people know probiotics are important, but there's only one kind we recommend for people with liver issues.
How to replace chemicals, cleaners, and poisons from around your house with natural alternatives that actually work better, and won't harm your liver.
You'll learn all that and more from the Fix Your Fatty Liver™ book, and finally understand how to fix the root cause of your problem for good.
Can A
FREE

Book Really Help You?

You may be skeptical, and I don't blame you. That's why I'm giving it to you for free, to literally remove all the risk.

Over 13,000 people have already read this, and discovered the protocol to reverse their condition and heal their body…
"An amazing program that really works!"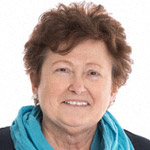 This is an amazing program that really works! My last blood work showed improvement and my doctor advised me to continue what I'm doing to completely heal my liver.
"Lost 28 lbs, the pain is going away, off all my meds"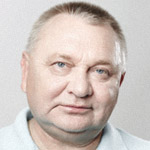 Not any good at writing a testimonial but I can tell you that I've lost 28 lbs, the pain is going away, off all my meds and I feel better than I've felt in a long time. Plus I have more energy than ever before. Thank you so much!
"My doctors didn't tell me this!"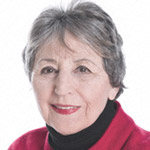 When I thought I had no way to feel better and all hope was lost I found something that really works! I Love how easy it is to get back to a healthy way of living; energy, no aches and pains any more. Appreciate this information so much, doctors didn't tell me this!
"My hot flashes have gone away"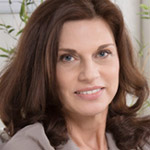 Been doing 1 month and down 9 lbs and feel so much better! My hot flashes have gone away and I sleep all night, something I haven't done in years. So, Thank You!
Results not typical, your experience may vary.
Why Are We Giving It Away Free?
I spent thousands on tests, treatments, cleanses, classes, books, nutrition coaches, and supplements, trying to figure everything out.
To be honest, I would have spent much more if I had to. You really can't put a price on health and happiness and well-being and increased life expectancy.
Feel free to get this on Amazon and pay full price. Or you can get everything I discovered on my quest to reverse and heal my own fatty liver at no charge, just pay shipping and handling.
We decided to give this program away for free to people who need it because so many are looking for help, and they aren't getting it from the traditional medical establishment.
You could spend years researching all this on your own, and figuring out what really works. Instead, benefit of my years of experience, and the same treatment program that helped me get my health (and life) back…
Join Today And Get Everything Free…
1. Fix Your Fatty Liver™ Book
Discover how I reversed and healed my own fatty liver, and how you can too, 100% naturally, without drugs, crazy exercises, or starving yourself. Works for all types of fatty liver, including NAFLD, AFLD, and NASH.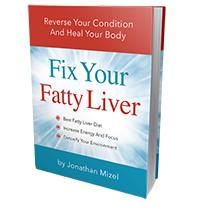 2. Free Bonus: Healthy Liver Recipes
You'll love our favorite liver-friendly recipes (including shopping lists and meal plans), sorted by what we recommend for breakfast, lunch, dinner, and snacks. If you aren't sure what you can eat, start with this.

3. Free Bonus: Easy Liver Detox Program
Our amazing 7-day liver cleanse and detox program, including daily schedule, juice and smoothie recipes, and relaxation exercises to help you overcome insomnia, stress, and emotional issues relating to your liver.

Safe And Secure Ordering
This site uses the latest technology to keep your information safe. Our order forms employ 128 bit Secure Socket Layer (SSL) encryption, and our site is regularly scanned for spyware, viruses, and security holes.
After you securely place your order, you will receive a confirmation by email, and another when your package is shipped. Your order will be sent by UPS ground within 72 hours, and should arrive within 10 – 14 days. (Canadian orders please allow extra time to clear customs.)
Are You Ready To Finally
Free Yourself From Pain And Suffering?
At this point, you need to ask yourself if you are ready to start living the way you were meant to, free from fatigue and pain and all the other symptoms of a fatty liver.
You have three options…
1. You can do nothing and keep "ignoring" your problem. You'll find yourself getting sicker, heavier, and angrier. You increase your risk of stroke, heart attack, cirrhosis, and liver cancer. Do you really want that for yourself?
2. You can keep treating your symptoms, instead of solving the root cause of the issue. Keep spending thousands of dollars on pain relievers, sleeping pills, and other medications, even though you know it's not helping you get better, it's only covering up the problem.
OR….
3. You can get Fix Your Fatty Liver™ now, and finally do something about it. Take care of the issue once and for all, reclaim your life, and start living on your own terms again.
If you are anything like our other customers, you will finally drop those extra pounds, end your pain, get a good night's sleep, and experience the comfort that people with a healthy liver feel.
You owe it to yourself to try this.
Sincerely,


Jonathan Mizel
PS: This is what I used to reverse and heal my own fatty liver. It's designed to improve your health even if you haven't been officially diagnosed yet. There's literally no downside to getting your liver healthy again. Many people experience more energy, less fatigue, and finally lose those extra pounds they've been carrying around for years.
PPS: Looking for our recommended fatty liver supplement? Click here.
"All numbers are fantastic according to my doctor!"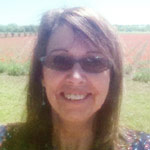 Nine months after my diagnosis and my liver enzymes are back to normal, triglycerides down, cholesterol is great.
So I thank you profusely!!! I told my doctor about your program and friends and family how beneficial it was for me. I'm so glad I found it before things got worse! God Bless you & I wish you continued good health!
"My tummy is coming down"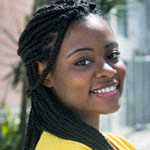 I have dropped from 158 to 149 lbs, and my tummy is coming down. Thanks for your concern, care and love.
"Tests show my liver is healthy again!"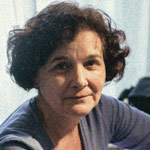 I'm doing much better, I had tests done last week and my liver is healthy again!
Thank you so much!
"I really liked the way it's organized."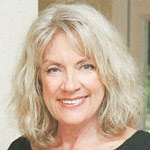 Loved the schedule, that was awesome as i love structure, and that has helped a lot, along with giving the list of good foods. Highly recommend to anyone who cares about their liver health.
Results not typical, your experience may vary.
---

Scientific References:
Nonalcoholic fatty liver disease:
https://www.mayoclinic.org/diseases-conditions/nonalcoholic-fatty-liver-disease/symptoms-causes/syc-20354567
Aging and Liver Disease:
https://www.ncbi.nlm.nih.gov/pmc/articles/PMC4736713
Economic burden of fatty liver disease in US is $32 billion annually, new study finds:
https://www.sciencedaily.com/releases/2018/07/180703105956.htm
Patient Care & Health Information
https://www.mayoclinic.org/diseases-conditions/liver-problems/symptoms-causes/syc-20374502
Fatty liver disease is the ticking time bomb you've never heard of:
https://www.scmp.com/lifestyle/health-wellness/article/2147128/fatty-liver-disease-ticking-time-bomb-youve-never-heard
Fatty liver disease and your heart:
https://www.health.harvard.edu/heart-health/fatty-liver-disease-and-your-heart
Non-Alcoholic Fatty Liver Disease:
https://www.uofmhealth.org/conditions-treatments/digestive-and-liver-health/fatty-liver-disease-non-alcoholic
Human Anatomy:
https://www.webmd.com/digestive-disorders/picture-of-the-liver#1
What does the liver do?
https://www.medicalnewstoday.com/articles/305075.php
Fatty Liver: What It Is, and How to Get Rid of It:
https://www.healthline.com/nutrition/fatty-liver
7 subtle signs that your liver is not healthy :
https://www.health24.com/Medical/Liver-Health/Liver-disease/7-subtle-signs-that-your-liver-is-not-healthy-20180613
Diabetes: How do I help protect my liver?
https://www.mayoclinic.org/diseases-conditions/diabetes/expert-answers/diabetes/faq-20058461
Main Types Of Fatty Liver Disease:
https://medlineplus.gov/fattyliverdisease.html
Information on Detoxification:
issels.com/publication-library/information-on-detoxification
Toxic Sunscreens:
https://articles.mercola.com/sites/articles/archive/2014/06/04/ewg-sunscreen-guide.aspx
The skinny on fatty liver disease:
https://www.health.harvard.edu/diseases-and-conditions/the-skinny-on-fatty-liver-disease
Can liver damage be reversed?
https://uihc.org/health-topics/liver-disease-frequently-asked-questions
Fatty Liver Disease: Diet and Supplements:
https://www.webmd.com/hepatitis/fatty-liver-disease-diet#1
Probiotic mixture improves fatty liver disease by virtue of its action on lipid profiles, leptin, and inflammatory biomarkers:
https://www.ncbi.nlm.nih.gov/pmc/articles/PMC5237220/
Long term prognosis of fatty liver: risk of chronic liver disease and death:
https://www.ncbi.nlm.nih.gov/pmc/articles/PMC1774026/
---